Sustainable cooling for Europe's small food retail stores
The Refrigerants, Naturally! for LIFE project (RefNat4LIFE) aims to promote the uptake of climate-friendly cooling alternatives among end users of refrigeration, air-conditioning and heat pump (RACHP) equipment and servicing providers throughout Europe.
This website also serves country-specific information for Germany, Netherlands, Spain, and Portugal.
---
Service portals
Access key information regarding sustainable retail cooling technology: policy, technology, inventory and decision-making.
---
Access key information regarding sustainable retail cooling technology for your clients: Relevant regulations, market developments, climate friendly equipment checklists, and more.
Training directory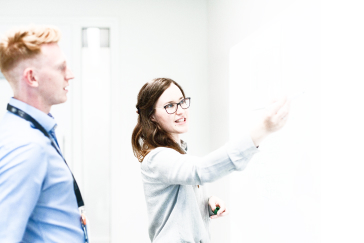 Search our database to find courses and training material for or RACHP engineers and servicing companies on sustainable cooling in Europe. Which natural refrigerant would you like to learn more about?
---
News
---
RefNat4Life! publications
Project report: Our public report, entitled 'Sustainable cooling in Europe's small food retail', shares the first-ever approximation on RACHP-related emissions in Europe.
Communication materials: Access and share RefNat4Life! communication material such as newsletters and webinar recordings, as well as our overview flyer
Case studies: Find interesting examples of stores that have successfully converted to using natural refrigerant based RACHP systems.
---
About the project
The project consortium consists of 8 partners from across Europe, bringing together organic retail associations, experts and technicians of the refrigeration sector and market developers.

We're funded by the EU's LIFE Programme to address the EU policy priorities of Climate Governance and Information (CGI) and Climate Change Mitigation (CCM).
---
---